In trading, the volatility of a market instrument is significant before taking any market positions. Higher market volatility means higher trading activity. But how exactly do you know about the volatility of a forex trading instrument? An indicator can use a "Synthetic VIX Indicator" to measure the forex market's volatility. Even though it was initially developed to know about the volatility of the S&P 500, people now use it to know about the volatility of all forex markets and instruments. This forex indicator has proven to be quite helpful. 
There are other forex indicators that you can use to know the forex market's volatility, but among them, the Synthetic VIX Indicator for MT4 is the most accurate.
Indicator Settings:
In the settings of this forex indicator, we can change the indicator VIX period based on which the volatility is calculated. The default setting value is 22 MA, but you can change it to experiments and check if another forex MA works better for you.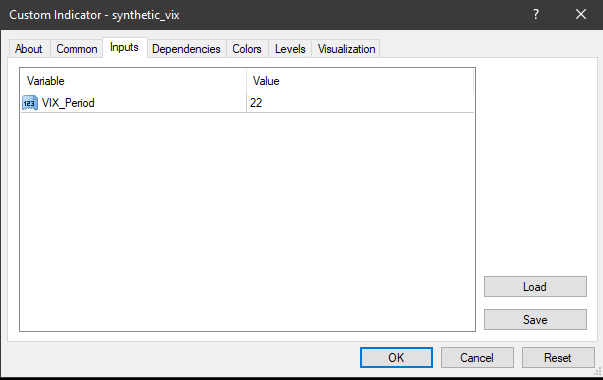 Working of Synthetic Vix Indicator:
The VIX indicator works by doing calculations on past data of the forex market. Principally it uses 22-period moving average(MA) for the measure of the volatility of the market.
These are the steps that the forex VIX indicator takes to calculate the volatility of a market.
It finds out the highest close price among the last 22 candles
After that, the indicator subtracts the low value of the current bar.
Ultimately, it divides the result by the highest close price of the last 22 candles.
See also Forex Hacked Pro MT4 Robot FREE Download
This gives users the form of a float value somewhere between 0 and 1. We can also convert this result into a percentage by multiplying it by 100.
Using the indicator of Synthetic VIX Indicator: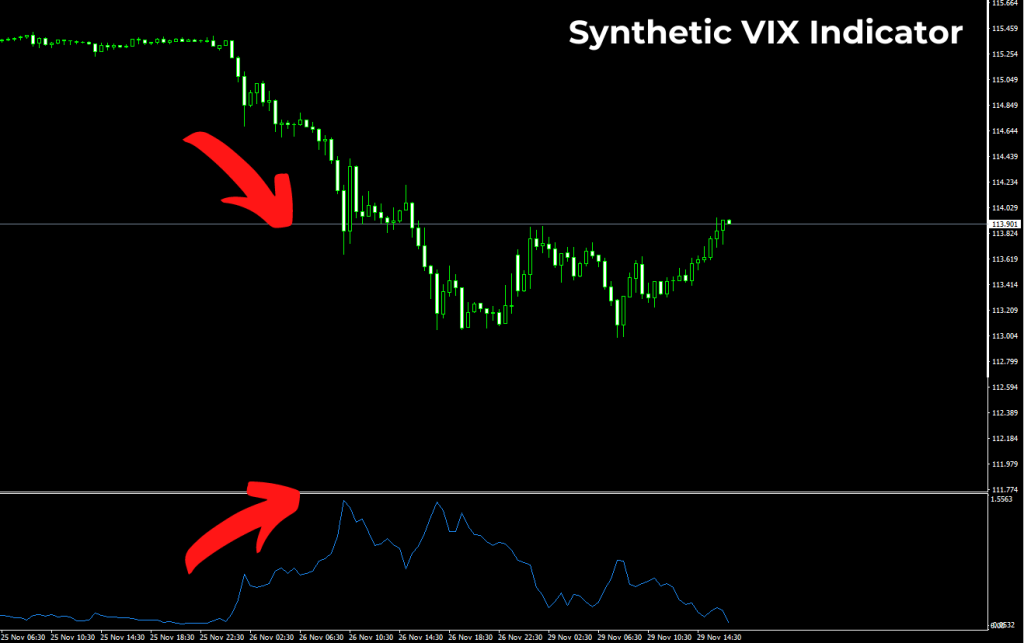 VIX indicator does not generate signals. Instead, it gives us the value of volatility between 0 and 1. Typically more volatility means that the instrument's price is going down and less volatility means the instrument's price is going up. The price and volatility work relatively in the opposite direction.
The picture below shows that when the currency pair's price is bullish, the volatility starts going down and vice versa. There is one important to notice. The volatility indicator is not very helpful in ranging markets.
Conclusion:
A synthetic VIX indicator is a necessary tool that you should use if you are not using it already. Because it lets us know about the volatility, the last thing a trader wants is to put money in a trade and see minimal movement in the market. 
Synthetic VIX MT4 Forex Indicator Free Download