Super Scalp Winner is a forex trading indicator. Super Scalp winner is designed for scalping in the forex market. Scalping is trading for the short term in the forex market. The holding period is a bit short in scalping. The scalping method is mostly preferred by aggressive traders and those who don't like to trade in the long term. Or, if someone doesn't have time to watch the trade frequently, then scalping at a particular time of the day might be helpful. Scalping usually is to take some advantage of small price movements. Scalpers believe that such few gains will add up and lead to significant gains in a short period as there are many trading opportunities for forex scalpers.
Scalping may be a dream of many forex traders, but not anyone can succeed in forex scalping as it requires some more skills which can be learned only by a great effort of practice and discipline. Controlling emotions and being disciplined even when the market is against the forex trader is one of the most necessary skills a forex trader need.
Super Scalp winner indicator is so simple forex trading strategy that uses only an indicator. The indicator is a HeikenAshi mt4 chart, but the developer has named it the super scalp winner indicator. When the Super Scalp Winner indicator is correctly loaded on your trading system, your chart looks like this: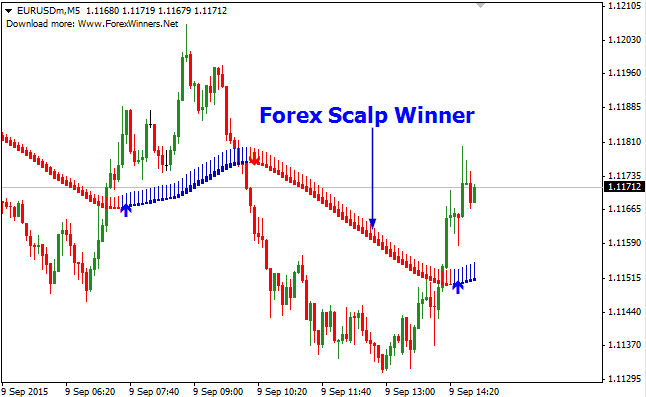 Forex Scalp Winners Indicator
Forex Scalp Winner is a custom-made indicator. This indicator seems very much similar to the HeikenAshi chart. It is very smooth. Usually, the market is too choppy in smaller chart time frames. Forex Scalp Winners indicator help traders filter these noises and make forex market directions as clear as crystal.
Since this forex indicator contains only an indicator, it doesn't need extended explanations. So let's see the conditions required for buying and selling the currency pair.
Buying Conditions Using Super Scalp Winners Trading Indicator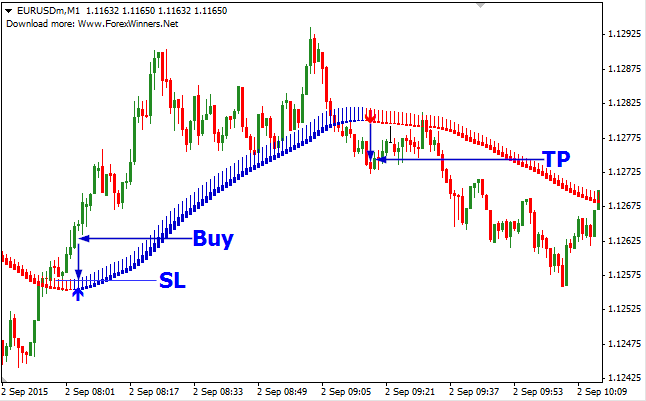 A blue color arrow (super scalp winners indicator) pointing upward should appear below the price chart.
Place your stop loss(SL) just below the recent swing low.
Take your profits(TP) when a red arrow pointing downward appears above the mt4 chart.
Selling Conditions Using Super Scalp Winners Forex Indicator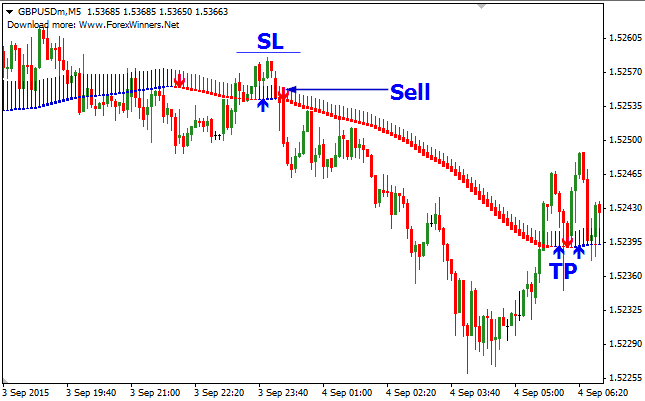 A red color arrow (super scalp winners indicator) pointing downward should appear above the price chart.
Place your stop loss(SL) just above the recent swing high.
Take your profits(TP) when a blue arrow pointing upward appears below the chart.
Super Scalp Winner Forex Indicator Free Download