Quickfib forex indicator MT4 detects several changes and dynamics of price changes based on the Fibonacci theory. It updates the chart automatically to incorporate the highest high and lowest low by Fibonacci.
The Fibonacci indicator is helpful for all traders due to its essence and usage. It reveals the price action's nature and identifies the better entry and exit points along with trend reversal indications.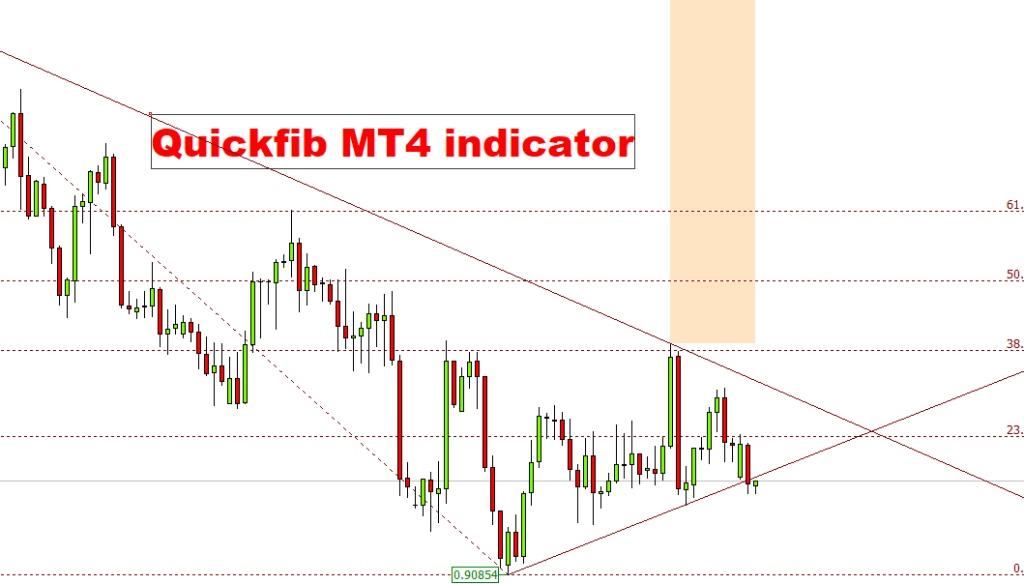 How does Quickfib MT4 indicator work?
Quick fix indicator plots two lines on a chart:
The indicating line from highest high to high is called the trend line. At the same time, the support line is from lowest low to low.
Since the price made the most recent highest or lowest low, the indicator forms a rectangle above or below the current price, showing the move's amount not yet retracted.
Quick Fib MT4 Indicator helps the trader find how much the price action has retraced since the fib's figures formed by drawing a retracement block on the price chart.
Also, learn about the pivot indicator.
QuickFib indicator Trend Line Strategy
The trendline is among the most well-known Fibonacci strategy for trading. It is an excellent strategy for any market and can be utilized in any time frame. Be sure to employ this strategy only when the market is upward. We will profit from the retracement in the trend.
See also Impulse Market EA Scalper Bot FREE Download
How To Trade with QuickFib?
Look for the currency pair's retracement and trace it for applying Fibonacci levels. Wait until the signs of reversals are evident. Please don't buy the currency pair immediately, as it could be an average retracement level. Be patient until all the other confirmations are visible.
Input to Quickfib indicator
The following table shows the input of the Quickfib indicator. You can change these settings at your convenience. Each color represents the specific line.
Uptrend – Dark Slate Grey
Downtrend – Maroon
Retracement Remaining – Gold
High Price – Crimson
Low Price – Green
Draw Retracement Blocks – True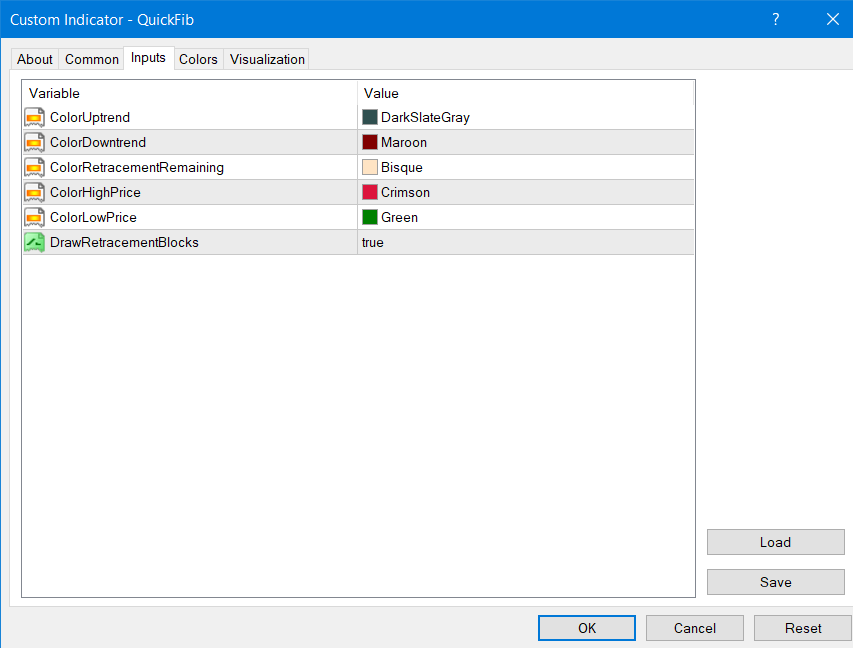 Conclusions
Most forex traders rely on Fibonacci numbers since it's an essential tool for trading because it lets you know more about price dynamics and their behavior. Furthermore, learning about price dynamics can be extended to determine if the dynamics are caused by trend reversal or an underlying Retracement.
Quickfib Forex Indicator MT4 Free Download