Waka Waka EA is the brainchild of the same developer responsible for Perceptrader AI EA. Most traders are familiar with the concept of grid trading. It involves placing buy and sell orders at regular intervals above and below a set price, creating a "grid" of trades. While this method has its merits, Waka Waka EA takes a subtle approach to the methodology.
Instead of simply using a grid-based system as a crutch to navigate the uncertainties of the forex market, Waka Waka EA capitalizes on existing market inefficiencies. Instead of retroactively fitting the EA to mirror past data – a common pitfall many traders fall into – the design logic behind this EA is to leverage real, tangible market mechanics. The system isn't just a "hit and miss" play but a calculated mechanism to maximize profitability.
While some EA are designed to be "jack-of-all-trades," Waka Waka EA has a more targeted approach. It is optimized for specific currency pairs: AUDCAD, AUDNZD, and NZDCAD. This specificity allows the EA to have a more fine-tuned approach, given the unique market dynamics of these currency pairs.
One Chart Setup: A standout feature of Waka Waka EA is its ease of use. Traders only need to set up one chart to manage and trade all supported symbols. This not only saves time but also streamlines the trading process.
Multiple Currency Pair Support: As highlighted earlier, the EA supports AUDCAD, AUDNZD, and NZDCAD – giving traders the flexibility to diversify their portfolio.
No GMT Adjustments Required: The EA removes the hassle of adjusting for Greenwich Mean Time (GMT), making the process even more seamless.
Please test in a demo account first for at least a week. Also, please familiarize yourself with and understand how this Waka Waka EA Robot works, then only use it in a real account.
Recommendations for Waka Waka EA
Minimum Account Balance of 300$ in 1:500 leverage or 1000$ in 1:100 Leverage.
AUDCAD is recommended, and If your broker uses a suffix (e.g. AUDCAD.a), you should update names in the Symbol parameter.
This EA is one chart setup, so it's only needed to attach on one pair. It will trade on all pairs described on the input parameter.
Work Only on M15.
MT4 cannot perform multi-currency backtests, So when you backtest this EA, you only get the result of the pair you tested.
This Waka Waka EA should work on VPS continuously to reach stable results. So we recommend running this MT4 EA Download on a reliable VPS (Reliable and Trusted FOREX VPS – FXVM)
The EA is NOT sensitive to spread and slippage. But We advise using a good ECN broker (Find the Perfect Broker For You Here)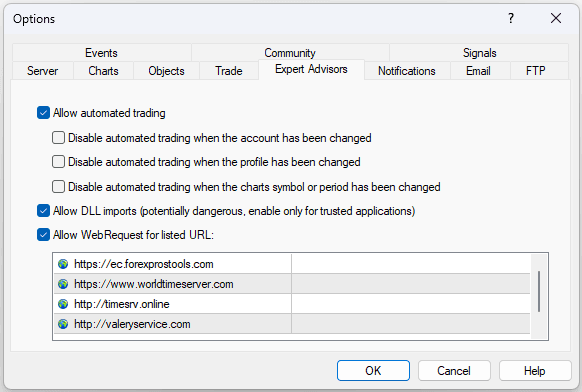 Open Tools –> Options –> Expert Advisors. Check the option "Allow WebRequests for listed URL" Add the following: "https://ec.forexprostools.com", "https://www.worldtimeserver.com", "http://timesrv.online", "http://valeryservice.com" and press "OK." The EA takes news from the specified websites.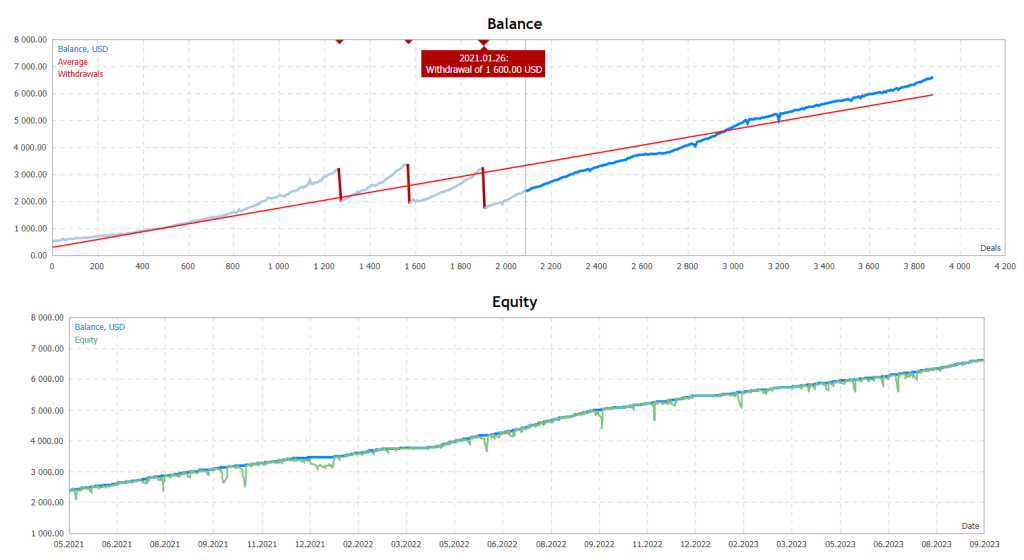 If you have already used this EA, feel free to leave a review of your experience with this EA.
Conclusion
Waka Waka EA brings a refreshing perspective on grid trading in the forex market. By exploiting existing market inefficiencies, the EA offers traders a strategy rooted in real market mechanics rather than merely relying on past data. With its user-friendly features and a dedicated focus on specific currency pairs, Waka Waka EA is poised to be a valuable asset in any trader's toolkit.