As the name suggests, this forex indicator is based mainly on market trends. It draws several trend lines on the mt4 trading chart. The indicator is somehow a bit complex and thus not best suitable for Forex beginners. It should use by traders who know how to analyze and make correct judgments of the forex market trends. This forex indicator is just a tool to help in determining the trend direction.
WATL Trend Lines Indicator is entirely not suited for scalpers. It is done for long-term traders. The trend lines depict the trends. Should use the indicator mainly with the H4 and above timeframes. If it is used with tighter timeframes, for example, H1 and below, it will not be effective and thus profiting. However, this forex indicator is for use with all currency pairs. There are no specific forex currencies that are chosen for this indicator.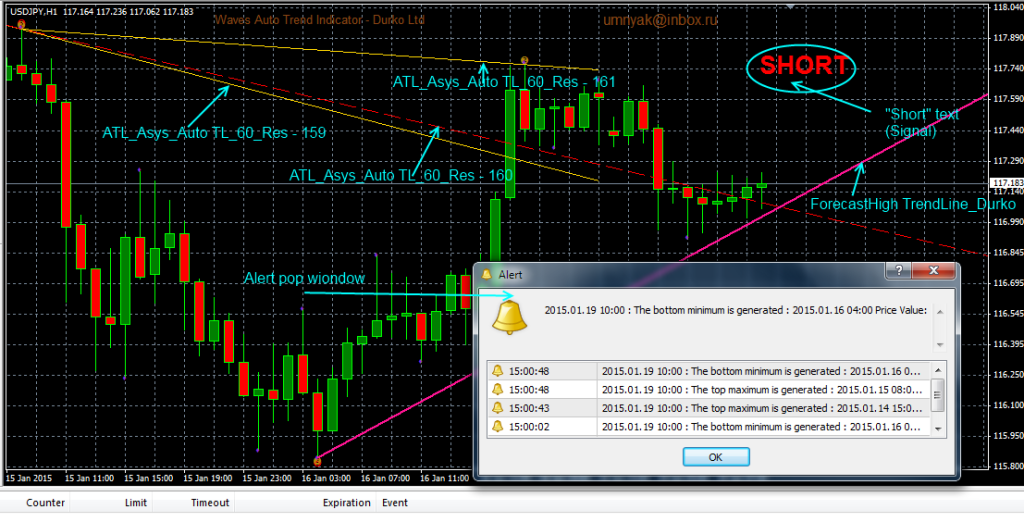 Fig.1. The WATL trend lines indicator is inserted on a USDJY chart.
As evident from the above mt4 chart, the indicator displays or is responsible for forming yellow trend lines, brown trend lines, red dotted lines, and a purple trend line. The indicator also gives an alert. The alert is issued when the top maximum and the bottom minimum are generated with the help of the chart trend lines. The bottom minimum and top max points are distinguished in the chart with a golden circle at the center and red color on the edges. These two points are of very important since they show the origin from where the trends are measured from.
If you can't make a clear judgment using this forex indicator alone, then it would only be good to use it in conjunction with another forex indicator, especially those that seek after the forex market trends.
How to trade using the Forex WATL trend lines indicator
There are three main things that a trader should be looking at when using this forex indicator. First is the red color dotted trend line. Then there are the bottom min and top max points. Lastly, there is the purple color trend line. These three are the main things to use when trading.
The trader should place a buy when the minimum bottom point is given. At this time, the forex market prices are set to rise. The issue comes with when to close the open trade. On the other hand, when the top max point is given, the forex trader should place a sell entry since the market prices are anticipated to drop.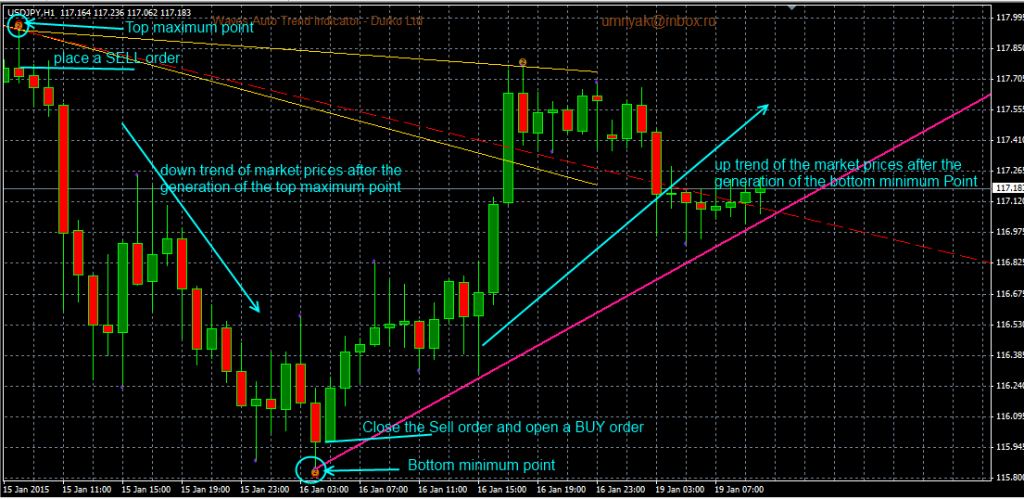 Fig.2. WATL Trend Lines Forex Indicator An example of placing sell and buy orders.
The forex trades should be given when the opposite entry signal is given. If you had placed a sell entry due to the formation of the top maximum point and suddenly a minimum bottom end is formed, you should close your sell and open a buy at that moment. The same applies to a buy order.
Read More: Trend Sentry Forex Indicator Free Download
WATL Trend Lines Forex Indicator Free Download