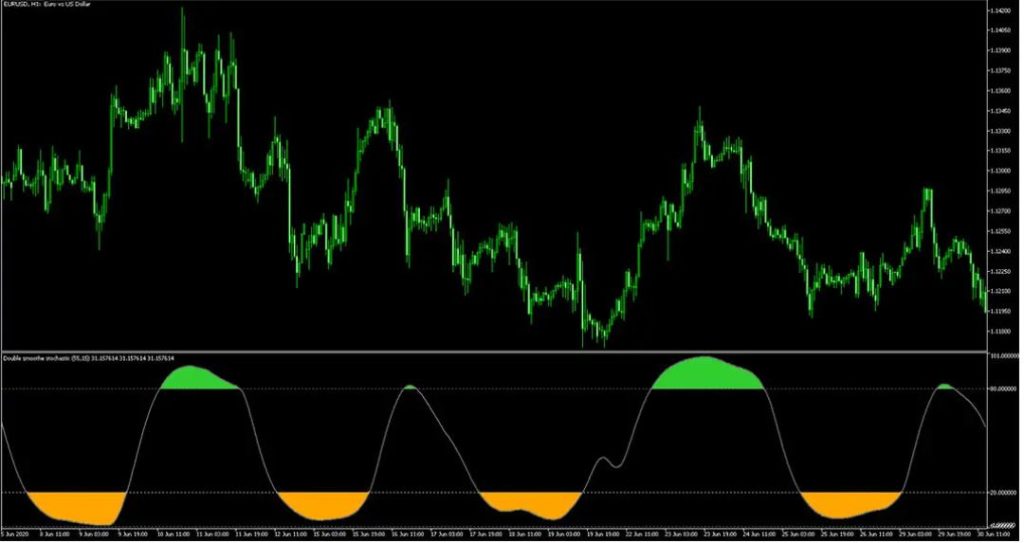 Double Smoothed Stochastic
How to install the Double Smoothed Stochastic on your Metatrader 5 trading platform?
Download the mt5 indicator by clicking the "LINK" button at the bottom of this post.
Copy and paste the Double Smoothed Stochastic files into the following folder of your MT5 platform: MQL5 > Indicators.
You can open the folders this way: File > Open Data Folder > MQL5 > Indicators (paste files here).
Restart your MT5 Client.
Select the Chart and Timeframe where you want to test the indicator.
Browse "Custom Indicators" in your Navigator, which is located on the left in your MT5 platform.
Right-click double-smoothed-stochastic.ex5 and click "Attach to the chart."
You can modify settings if you need and then click ok.
The mt5 indicator is ready and running on the chart.
In the archives, you will find the following Metatrader 5 files included:
double-smoothed-stochastic.ex5
Read More Spread Forex Indicator For MT4 Free Download
Double Smoothed Stochastic MT5 Indicator Free Download